If you restart youcam, are frame, text overlay that you made still there?
I believe there is a way to turn them back.
I guess your 17gb- 35gb shows were recorded in avi format, it must be compressed no matter using which disc format (DVD/Blu-ray).
Quote


I am using Verbatim DVD-RW at the moment (because I wasted heaps of R discs trying to get it to work). These have always worked when I used Moviemaker software. What type of file are you burning eg .mov/MP4/wmv. I have created the files via moviemaker as MP4's and have tried converting them to .dvd & .mov but it still will not play on the DVD player.



I burn as DVD video, I didn't try just burn video files onto DVD disc because my old SONY DVD player doesn't play files, it only plays DVD video.
maybe your DVD player has bad compability with your DVD writable disc.
Did you use same DVD writable disc on this DVD player before?

my DVD video disc burnt by power2go play well on my DVD player, btw, I use SONY DVD-R discs, silver cover version.
Hi Luke,

As I know cyberlink "power dvd copy" can support the feature you want, however I also know cyberlink didn't update it for a long time so I'm sure "power dvd copy" can work on your bit win7 or not.
No.
You'll need PowerDirector for this purpose.
No, you cannot broadcast webcam video through youcam, there is no such feature.
upgrade purchase is cheaper than new purchase.
so, upgrade is best.
hi,
How do your get your powertogo 8?

>>I cannot find any option to do so. Only wav or wma formats.
I guess it's because your powertogo 8 is a bundle oem version which has fewer feature/format support.
As I know, Power2Go uses internet database for getting CD track and artist name, so it need someone upload the info onto that database.

Alternative way to get this info is to get via CD-Text, if your commercial CD have made the CD-Text for it. (perhaps it's only available for old CDs)
I see you have a "Wirecast Virtual Camera" in your system, according to your DxDiag file.
Is it possible youcam use it as a camera source so the quality is poor and performance is bad?
what is the "label"?
do you have a picture for this?
It looks like you have another program is using your Logitech C270 at the same time.
You need to close it first.
I think it's because your NVIDIA driver doesn't allow you use youcam to leverage its hardware encode capability.
You'll need to turn it on on NVIDIA control panel.
Quote I just bought a blu ray writer and am using the trial version of Power2Go 13 Essential (Version 13.0.0718.0b, SR Number P2G190705-02). I was testing the software to see if I could use it to archive my data on Blu Ray, and I noticed a glitch in the burning process:

In the burning options, I check the box so that "Enable defect management" is confirmed. When I view the log after burning, it says "Burn option: w/o stream write(defect management)" -- which seems to indicate that defect management was not enabled. If I do another burn and clear the box for "Enable defect management", the log says "Burn option: w/ stream write(defect management)".

So it's not clear to me whether the front end of the program is correct, or the log, or whether it's really using this feature at all. Is anyone else experiencing this?



hi,
which file system did you use? UDF 2.5?
that's an interesting problem.
do you have screen shot about this problem?

and, what is your PC's model?
mine looks fine.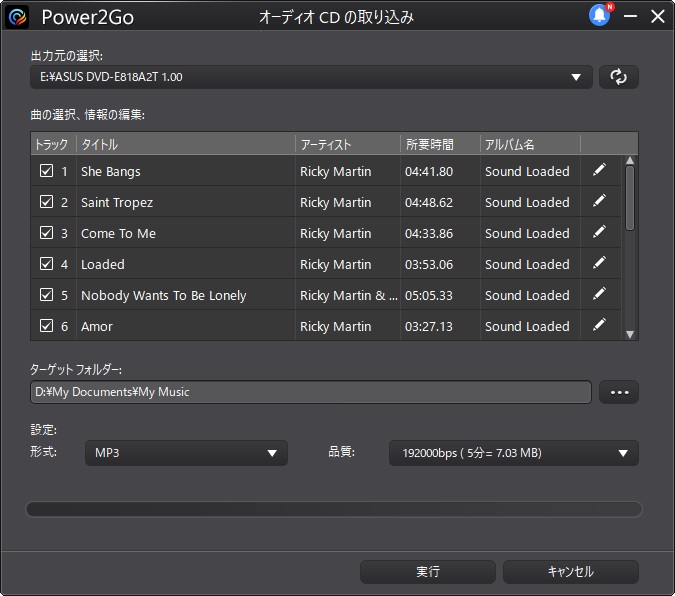 usualy when power2go show "unknown" for audio cd ripping data, it means this audio cd is not a commercial audio cd and it has no more info to show from its music database.
I don't think your Logitech HD webcam C310 has zooming feature. maybe it's done some other software. (Logitech driver?)
hence, you need to disable it first.
Did you enable "auto-run program" when you start to burn the disc?
Try to disable it and burn again.
they got a director zone site which has bunch of DVD menus.
I downloaded lots of menus, for ex.

https://directorzone.cyberlink.com/detail/162878716