I had trouble opening a large project because it stayed at 80% update timeline data for two hours (!) before I could edit.
The problem can be simply solved by disabling the shadow file option when you start Powerdirector in the General Preferences..
After you have load your project, just enable shadow files again.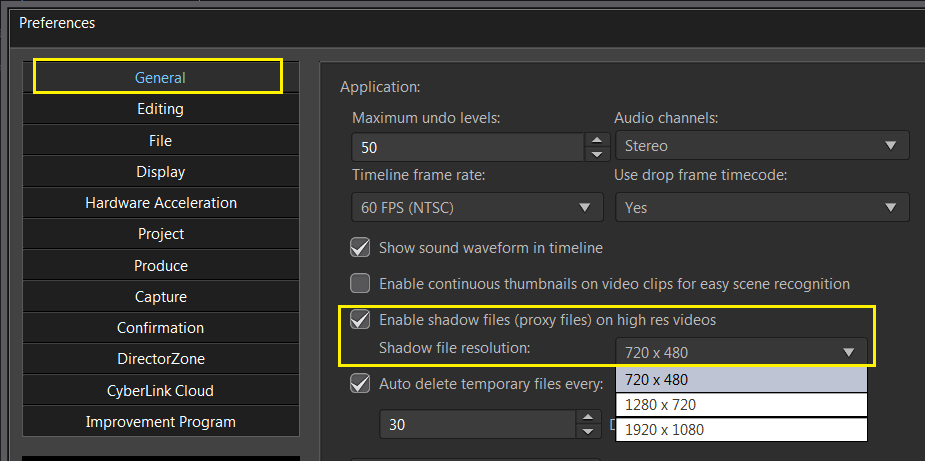 This message was edited 4 times. Last update was at May 20. 2019 12:46