Hello everyone.
I have a project with many small clips and I want to apply a fade transition to all of them. After some digging around on the forums, I discovered how I can apply one transition to all my clips. However, my problem is that I need the transitions to all be the same duration on each clip.
I thought I found my solution in the preferences: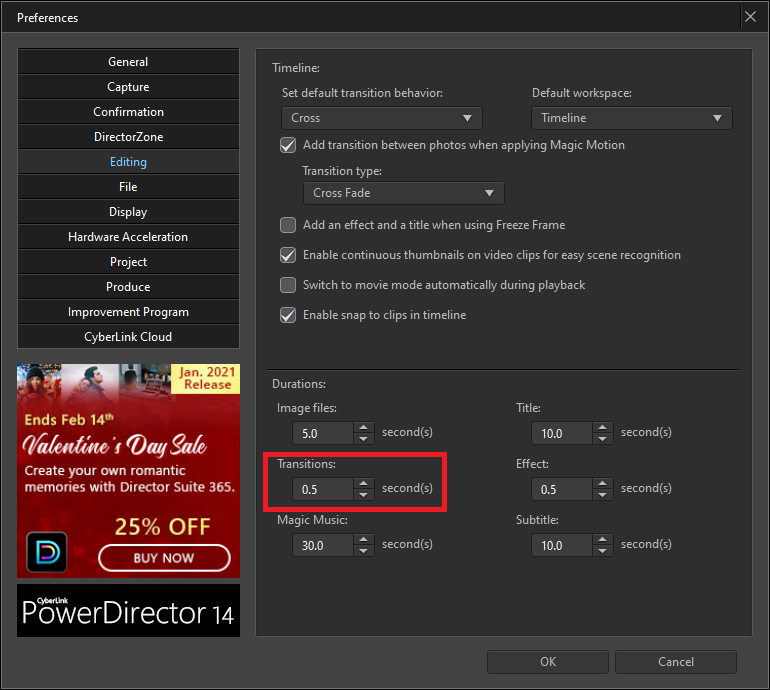 This did not fix the problem, though. When I apply the fade transition to all the clips, the duration varies based on the length of the clip. It seems to completely ignore this setting in the preferences. Any suggestions? I'm currently using Power Director 14.