Hi,
A few months back I posted my concern about a yellow line which appears in the
preview window
when an overlayed video is resized /moved / freeformed.
Tony (ynotfish) tried to replicate it, but could not.
Since my posting there has been 1 other posting the same problem (can't find the threads).
Today, I have been un- and reinstalling PD Ultimate. By the way, I had a few problems
with that; had to "uninstall" twice, with a restart in between to make it happen.
PD is persistant!
The reinstall didn't make any difference to the yellow line.
I am on an Asus motherboard. I noticed in "programs" I had something called
"asus splendid video enhancement technology" installed from manufacturer. After a little
searching, I found I could uninstall it. Did so. Starting PD up again, I get the note "Rich video" is
not installed. I say "yes" to installing.
But no. The yellow line is still there.
The procedure of this is:
If I have a clip in track 1 and overlay a video clip in track 2 (or more clips down the tracks) in PREVIEW window, I get the yellow line in the overlayed clips
as soon as I resize them
- upwards or downwards.
If I go from preview to produce, I will have the yellow line(s)-jagged edges- in produce- and they will be produced.
If I overlay a clip and go directly to PiP and modify, I will not get the yellow line.
So; this is giving problems if I want to have 2,3,4,6 overlayed clips- resized in a grid or in frames.
Actually, this is preventing me from making a multidisplay.
Ideas anyone?
Nina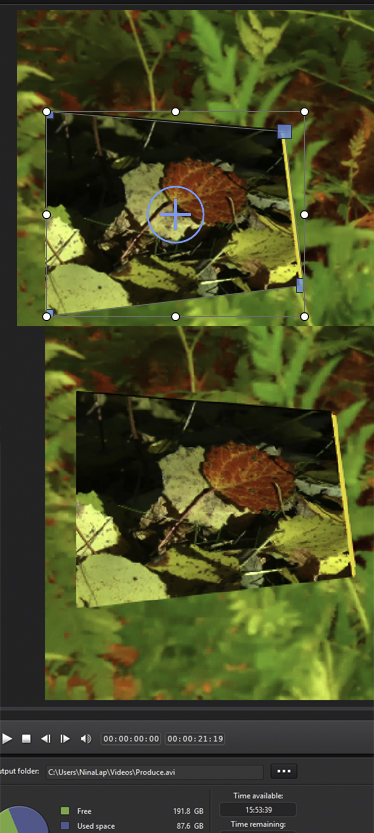 Filename

yellow line_3.jpg

Description

Filesize

254 Kbytes

Downloaded:

1295 time(s)
Filename

DxDiag.txt

Description

Filesize

62 Kbytes

Downloaded:

337 time(s)
This message was edited 3 times. Last update was at Feb 20. 2014 12:47

Just something.
https://www.petitpoisvideo.com