Dear CyberLink Customer,
We have recently discovered that some customers who purchased Director Suite 2 and PowerDirector 12 Ultimate Suite might receive an extraction error message during installation.
Message #1 (installing Director Suite 2)
"Packed data CRC failed in PDIR\Data1.7z"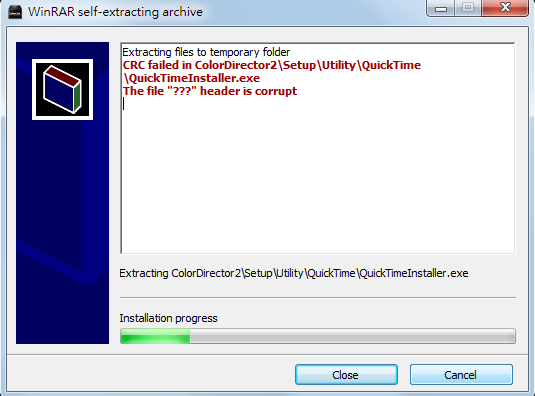 Message #2 (installing PowerDirector 12 Ultimate Suite)
"CRC failed in ColorDirector2\Setup\Utility\QuickTime\QuickTimeInstaller.exe
The file "???" header is corrupt"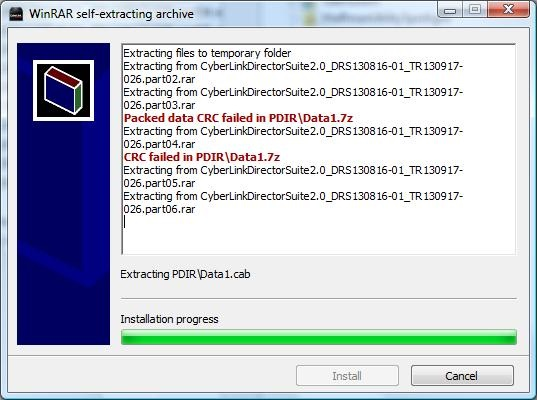 Purchase Date
Sep 25 '13 to Sep 29 '13
If you purchased from the CyberLink Online Store during this period, please do not hesitate to contact customer support. Customer Support Team will provide you with new download links. Meanwhile, our online vendor will re-send the confirmation letter within 7 days. We apologize for the inconvenience and thank you for your understanding.
Yours Sincerely,
CyberLink Forum Administrator
Filename

PDR12_Extract_Error.png

Description

Filesize

26 Kbytes

Downloaded:

1484 time(s)
Filename

DF2_Extract_Error.png

Description

Filesize

174 Kbytes

Downloaded:

1390 time(s)
This message was edited 1 time. Last update was at Sep 30. 2013 06:27