Quote: All exported photo appear sideway (those that I took sideway) while in PD are showing standing. When I export and email, people complain.
Hello Débordé,
I moved your post about image orientation to a new topic, as it didn't "fit" in with
PhD Suggestions
.
When you take a photo "sideways", most modern cameras have a rotation sensor which stores an orientation flag in the EXIF data. This information shows software (like PhD) how the photo should be displayed. That's why your "sideways" pictures are displayed in PhD with the correct orientation.
Some photo display software will read & interpret that data correctly, while others either ignore it or "strip" it (i.e. remove it from the EXIF data). This applies to Windows Explorer & different websites.
Here, Windows 7 doesn't use the orientation flag for JPGs, but it does for RAW images (in my case .CR2). However, once I export the photo from PhD Windows 7 (Explorer) displays it correctly.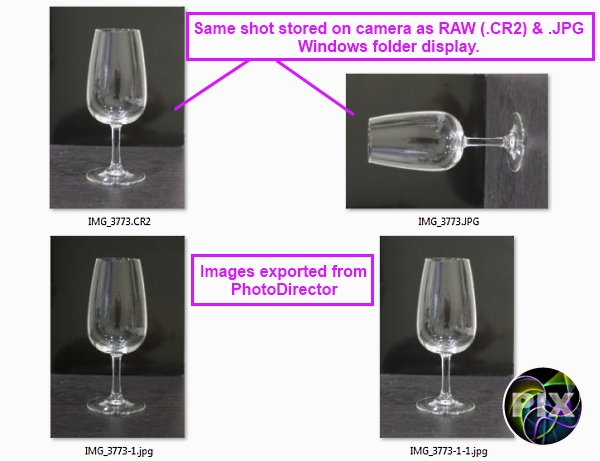 If your photos are not displaying correctly when you email them, it's possible (depending on what other software was used) that the orientation flag has been removed.
PIX
Filename

Portrait Display.jpg

Description

Filesize

134 Kbytes

Downloaded:

244 time(s)
This message was edited 2 times. Last update was at Apr 30. 2013 17:44
PhD CDR ADR DZ MVL PP Forum Moderator
PIX YouTube channel