Quote



I dont know about shadow files. Beaking up project would take more time to do the videos
thanks
Hank
Shadow files
, if enabled converts the FullHD or 4K videos to a lower resolution,
Example: Fullhd resolution 1920x1080 lines, will be converted to 720x480 lines, this leaves the editing but quick and smooth in the timeline.
At the end you will Produce the video in the resolution that is chosen in Produce.
We'll have time to process the shadow files, but for me it's worth it, if I do not use it for sure, I'll spend more time editing it and I might get annoyed at some point.
Enable and disable shadow file.
PD. Open, Press keys,
Alt + C
Preferences / General
Check the box. Enable shadow files ... / OK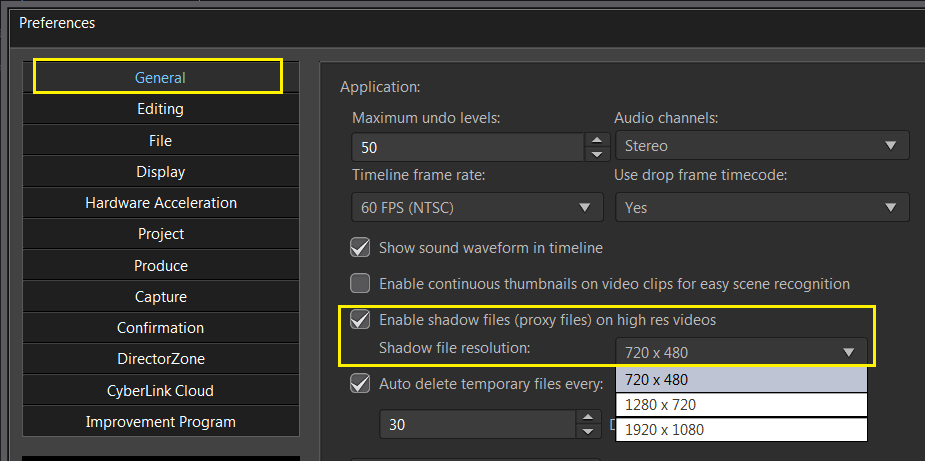 Filename

shadow files.png

Description

Filesize

28 Kbytes

Downloaded:

0 time(s)
This message was edited 2 times. Last update was at Feb 09. 2019 19:06
XEON-E5-2670 v3 / Mem. 16GB DDR4
M.2 NVME 512Gb / 2-HD WD 1TB
AMD RX570 / Display Philips 272V8
Windows 11_64Pro / PD21/365