Customising a Menu Template
In PowerProducer, there is no option to create a new menu from scratch. This is a step-by-step guide to customising a menu in PowerProducer using an existing template.
1. Select the disc format options required & the template to be modified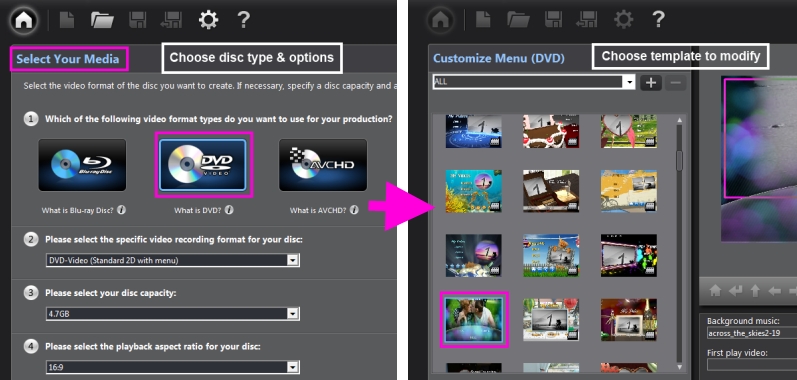 2. Click the + button to change the background image or video

3. Click on text box – the T button - to modify text formatting. Place cursor inside text box to change words. Ctrl+A selects all text in box. Click & drag to reposition text block & buttons.

... continued below
▼
▼
▼
Filename

ppm1.jpg

Description

Filesize

180 Kbytes

Downloaded:

776 time(s)
Filename

ppm3.jpg

Description

Filesize

166 Kbytes

Downloaded:

835 time(s)
Filename

ppm2.jpg

Description

Filesize

158 Kbytes

Downloaded:

762 time(s)
This message was edited 3 times. Last update was at Feb 01. 2014 03:08
PhD CDR ADR DZ MVL PP Forum Moderator
PIX YouTube channel